PRIVATE CHARTER
Are you looking to do a private yacht charter aboard a luxury boat for your next company party?
Prince is a unique event space in Athens that will dazzle your clients, employees, friends or family. Charter it and cruise/sail Athens see the blue side of the city from the perspective of the water. Not only is this a unique event space but is the best way to host a party and get the company out to relax and enjoy each other. Cruise out with style and grace.
We are located in Marina Zeas, just a few minutes' drive from the heart of Athens. Our cruises depart from Pier H and take you to the beautiful coastal setting of the, so called, Athenian Riviera or to the nearby islands. Or you tell us where you want to go and our professional staff will help to design the event for you and your guests.
Treat yourself to an unforgettable experience
Prince is perfect for a variety of ideas and will fit your every need. If you already know just how you would like your day at sea to be, or have an idea of how to surprise that special someone, please write to us.
CANDLELIGHT DINING - BY MOONLIGHT
Cruise at sunset and see how the night begins to fall.
Stop for dinner in one of the untouched, calm bays.
And, later, return to the base, cruising under a starry sky.
Can you imagine a more romantic way to spend an evening?
KARAOKE CRUISE
Enjoy a 4 hour cruise around Athens Riviera with unlimited beverages, all while singing along to your favorite party songs.
Buffet Meal, All Beverages & Entertainment and extra services can be arranged to enrich those magical music performances!
PHOTOS, COMMERCIALS, TV, FILM ON BOARD
The sea is a source of inspiration for fashion. Many designers devote the sea to many of their collections. The Athens Riviera and the Greek islands are the ideal setting for launching new catalogues by taking advantage of the magnificent beaches, the rocky formations of any shape, the clear blue sky and the 300 days of sunshine of Greece.
Are you looking for a one-of-a-kind location for your next NYC shoot? Well, look no further! Prince can be hired for photo books, photo shoots and fashion shoots. The style and trend blend perfectly with the elegance of the yacht and the colors of the coast. Also equipped with a bar and bathrooms, Prince is perfect to create a classic, elegant atmosphere with the city or the islands as the backdrop. We can facilitate all types of shoots for print, film, fashion or live television. In addition, we can provide chase boat services and all the most exclusive models for entire commercial shoots.
Services may include: Chase boat rentals, Craft food services, Changing rooms, Air conditioning/heating depending on season, Full catering
Email us your "Photos and Ads onboard" enquiry
MASSAGE & LUXURY WELLNESS ON THE WATER
Pure pleasure knows no limits.
Feel free to request adding relaxing spa treatments, face and body holistic massages.
We are in contact with some of the finest masseurs who will be on hand to perform the complete service you choose for your treatment.
Allow you to soak up the sun and breathe in the scent of the sea, while being caressed by the expert hands of qualified staff.
A personal spa on board? Request the Prince!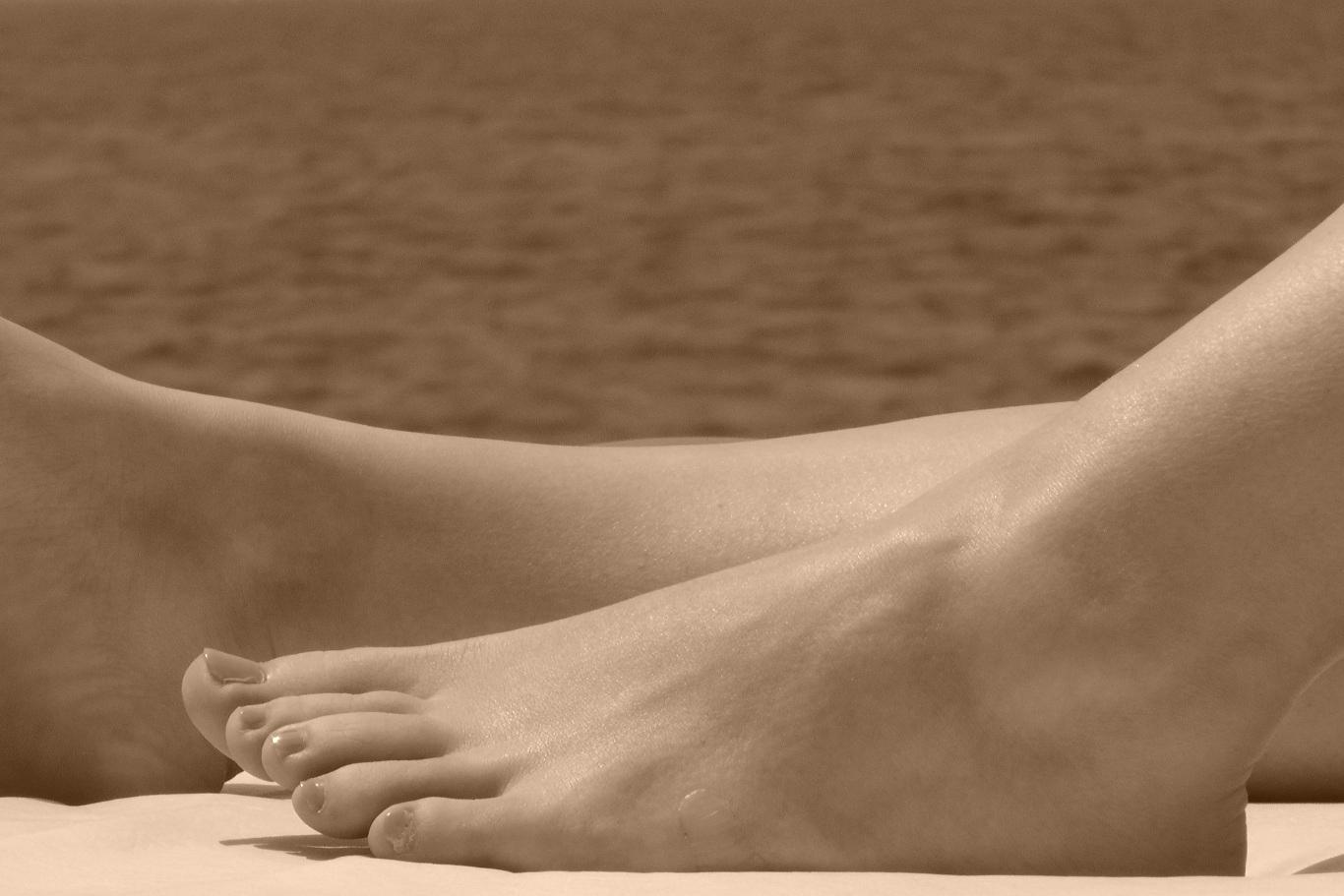 PAIRING CHEESE & WINE EVENTS
A specialty private wine & cheese pairing aboard a true luxury yacht is not just a good idea. It's a fabulous one! Prince offers selected wine experts, cheese masters and award-winning mixologists for you to enjoy a themed wine package that your guests will never forget!
Join us for an interactive wine tasting or for the making of the perfect cocktail. You will learn a lot of new things and you will definitely love these fun tasting events. Join into the wonderful world of wine aboard the Prince.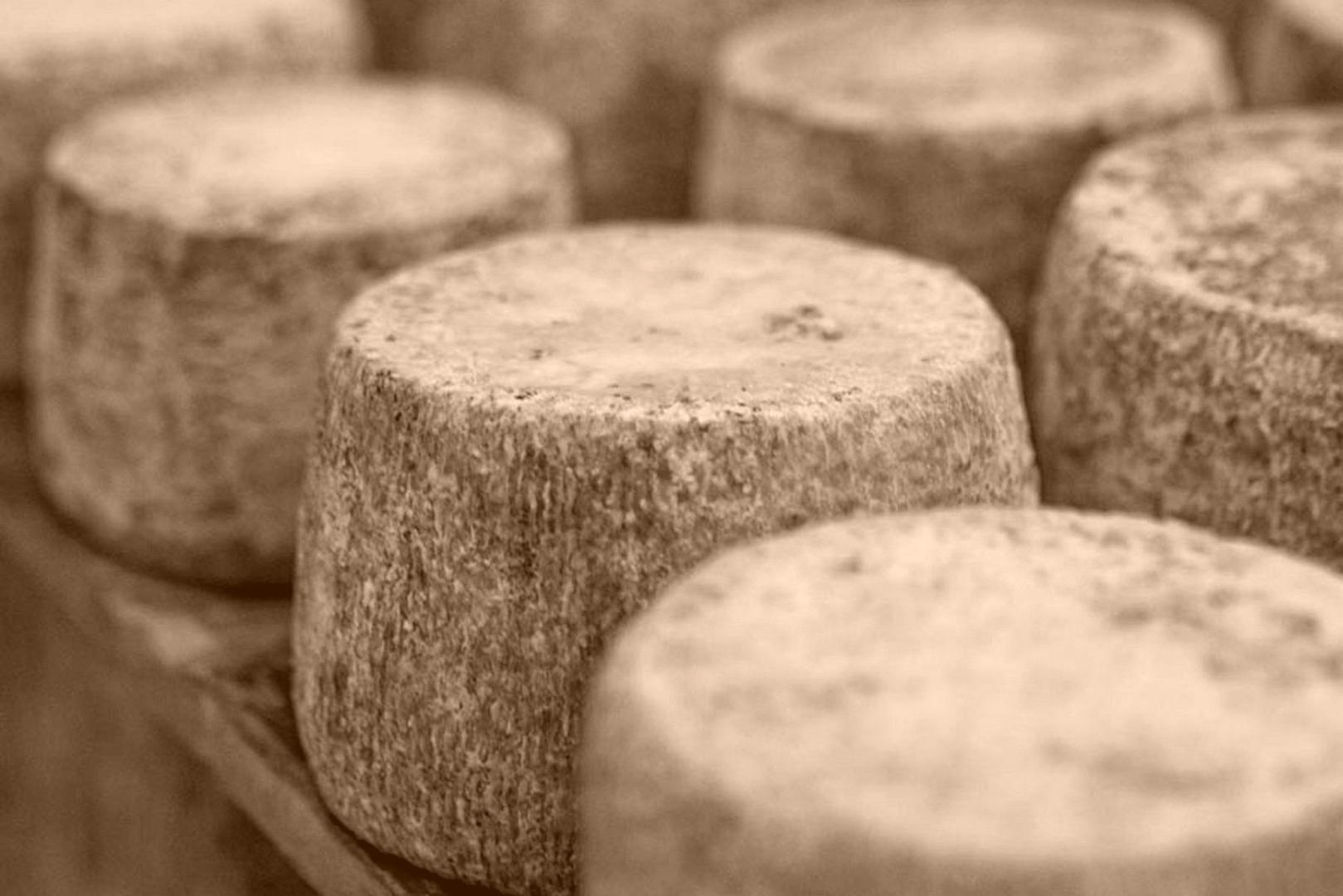 COCKTAILS
Jump aboard our stylish yacht and learn to make centric cocktails as you cruise around the Athenian Riviera from the open deck! Learn about the new cocktails inspired by the Greek traditions and mix them with the classic staff.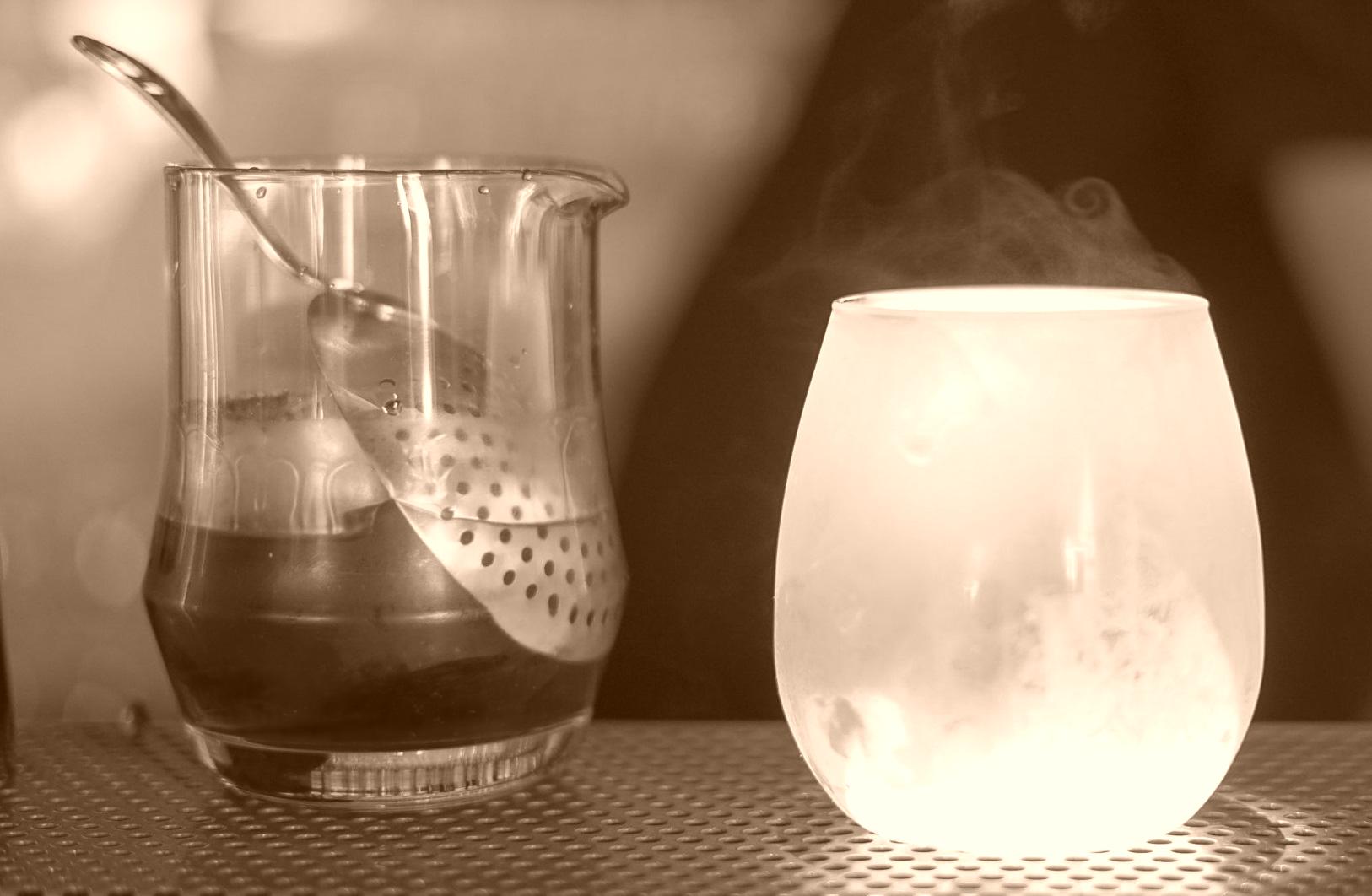 GASTRONOMIC EXPERIENCES - ITINERARIES & LOCAL PRODUCTS
Go on and taste the Greek food. This is the best way to experience our culture and traditions. Greek local products bring with them the scents of the land and the curious stories about their origin. Try the extra virgin olive oil, the feta cheese, the pistachios, the herbs, the small fishes, the gold tasted honey and the true taste of fruits & vegetables (Yes, Greek ones still have that old good times taste!)
Our culinary experts will guide you through the whole process and you can even try to cook / be the chef for the day!
Sea & traditional food? Book a gastronomic cruise with Prince as your master chef!
DAWN CRUISING EXPERIENCE
No need to be a fisherman or a book writer to start a wonderful the day like this!
Athens' magic is even more enchanting seen from the sea against the golden light of the rising sun. Experience the sun's rays changing the color of the sky from dark to the bluest ever blue. This is a seriously de-stressing experience and comes highly recommended from Prince and the crew.
FUNDRAISING EVENTS & COCKTAILS
Planning your cocktail for your non-profit organization? Let our staff assist you with planning one of the most unique and productive events you have ever hosted. Guests are sure to turn out for a memorable cocktail event on the water aboard the most inspiring yacht in Athens. Dazzle your guests and your supporters as you cruise along the Riviera for an evening of pure elegance.
Services may include: catering & bar service, inspirational speakers, auction set up & operations, gift proposals, security crew. Remember that we are open to discuss all your needs for any further assistance you may need.
BACHELOR AND BACHELORETTE PARTIES
Start your bachelor or bachelorette party with a splash.
Τhe wild Athens bachelor & bachelorette party idea that will leave your heart racing!
When you have an exciting night in Athens planned for your bachelor or bachelorette party, why not start the festivities with a glamorous cruise to get a unique view of the city and jump into the turquoise waters?
If you're into adventure and testing the limits of the vibrant city, what better way to begin your marathon evening or weekend, than a sea adventure that you'll never forget?
You and your groomsmen or bridesmaids will be able to seat on a Jet Ski, dive, enjoy creative massages, turn up the volume and dance barefoot on the deck while tasting the finest cocktails for the occasion.
Enrich the festivities to follow and your event will become a 100% unqualified success.
If you're looking to get the most amazing and shareable photos from your bachelorette or bachelor party then cruising aboard the Prince is your one & only choice. Capture breathtaking and rare pictures from the water.
What better way to get set for your wedding celebration?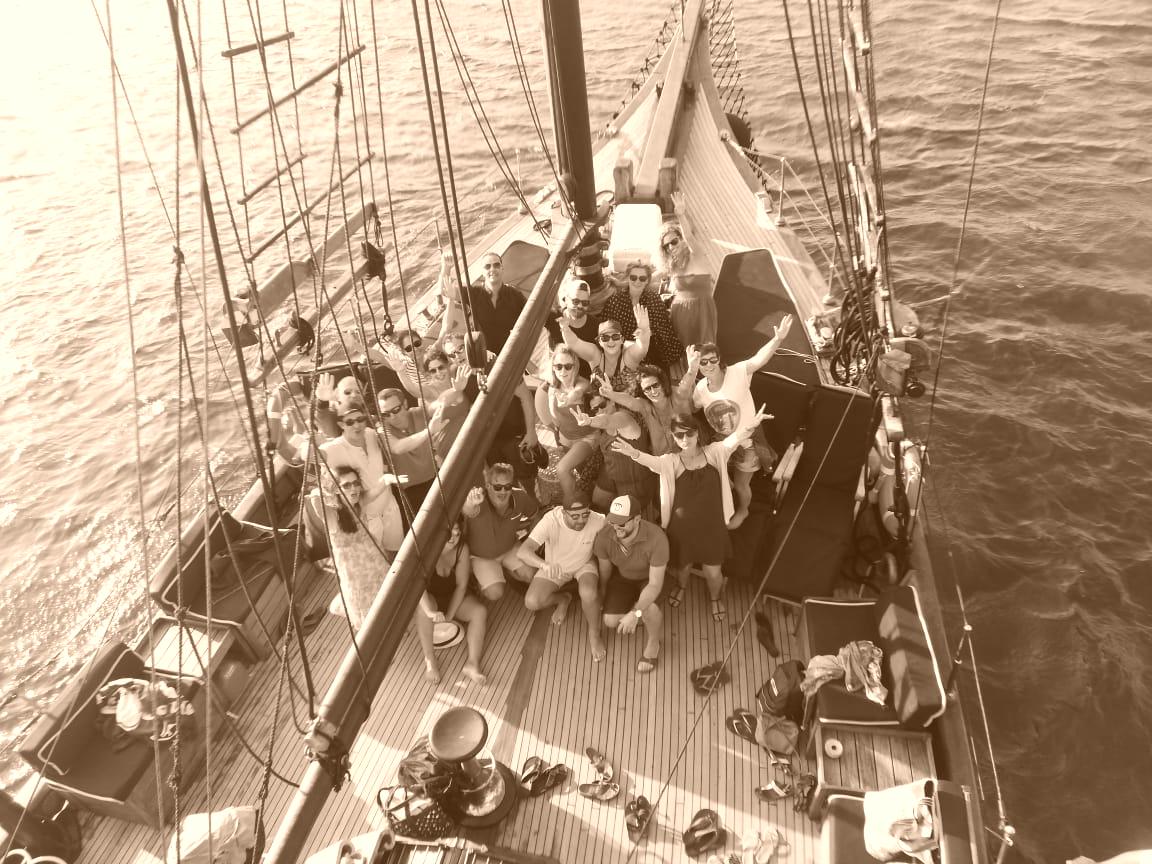 WEDDING ANNIVERSARIES
Relive the romance of your wedding day by cruising with your loved one aboard the Prince.
HOLIDAY PARTIES
It doesn't really have to be the end-of-the-year for a nice celebration!
Join us for an elegant private cruise followed by a private holiday party with your company.
Host a light buffet dinner on Prince's cozy deck as you and your guests cruise past the magnificent city lights of coastal Athens.
You can add a DJ or even a small live band and one of our selected beverage packages to boost your mood!
It is a great experience for your office holiday party, family gathering, or night out with friends.
Let our professional crew cater to you while you dance or just sit back and take in the sights.
MEETINGS & SEMINARS
Who said meetings need to be boring?
Take your Athens meeting to the sea and try a unique, fully open meeting space with the coastal life as its backdrop.
Prince can facilitate meetings, seminars, sales conferences, networking events and client meetings for up to 40, offering most of the audio/visual services you will need. It is the perfect venue for collaborative discussions and getting the team together for training.
Our professional team will walk with you through the whole process from start to finish and will assist you and your every need.
We can arrange the space to your liking so that the whole outside space can work right for your event. Whether it be for an hour or the whole day, we will carefully orchestrate everything exactly as you wish.
All attendees will take deep breaths of fresh air with stunning views to inspire innovative ideas. And, your clients will definitely be impressed and get down to business!
Maximum number of persons: 25 seated / 45 standing
Services may include: Plasma or LED TV up to 60 inches, wireless microphones, furniture rental, full catering, and internet access
SUMMER OFFICE PARTY
Escape the heat and celebrate the arrival of summer aboard the Prince. Toast to the work year with your colleagues and associates, enjoying the beauty of the Athenian Riviera. So step out of the office and step aboard to party with your office mates.
ATHENS INCENTIVE PARTY
Encourage your brokers, sellers or employees by offering a party on the water! Prince is one of the most beautiful yachts – sure to inspire your team! What could be more rewarding then spending a relaxing and visually stunning experience aboard a luxury and stylish yacht as it cruises through the majestic coast of Athens?
TEAM BUILDING
Perfect for any corporate team-building event, Prince offers a fun, competitive, and educational team-building program. With hands-on activities, teams will be able to work closely, solve problems and compete each other till the end!
PROMOTIONAL EVENTS
Opening a store? Releasing or marketing a new product? Starting a new company? Choose the beauty of the Prince for your next promotional purpose. Have an event at sea or docked and you're off to a great start for your next venture!
TRANSPORTATION SERVICES
Perfect for any corporate team-building event, Prince offers a fun, competitive, and educational team-building program. With hands-on activities, teams will be able to work closely, solve problems and compete each other till the end!
CORPORATE EVENTS
If you are a company and you want to plan an event (i.e. sea activities, hidden treasures exploration, team bonding activities, special workshops etc.)for your employees or your associates please do not hesitate to contact us!